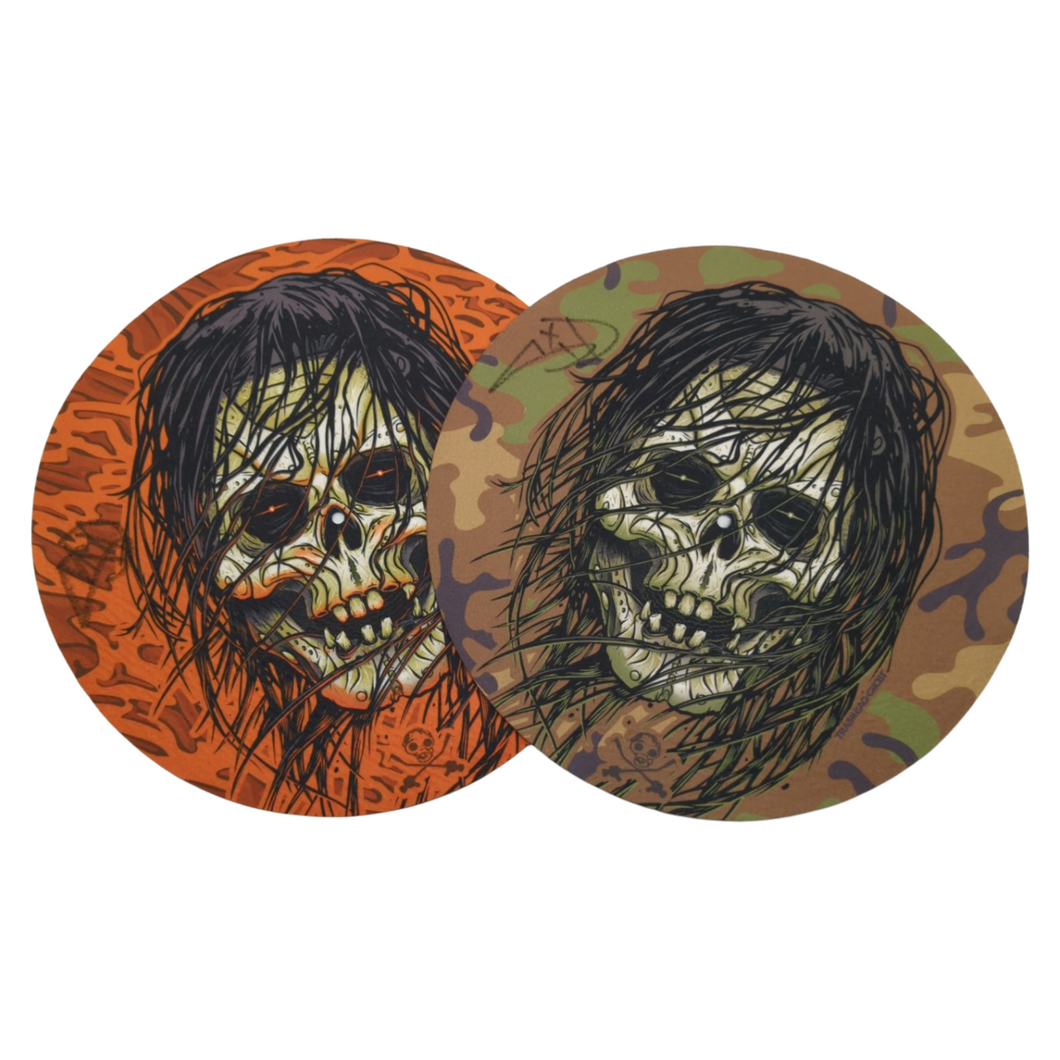 European Tour (2023) SID Signed Tour Style Slip Mats
Regular price

We currently have 6 in stock.

$54.99 Sale
New style for Slipknot European Tour 2023! SID Vol. 3: (The Subliminal Verses) Slip Mats signed by SID! (2 camo color ways!)
You've got a million to one chance of grabbing a slip mat SID tosses out after the show on tour...
Your odds of grabbing one of these is much better!

This is the style of slip mat SID is now using on tour, with artwork of his Vol. 3 v1 mask by Trashbag Ghost.
These are not stage used, but they came from the same stock SID packed up to hit the road on tour with for Europe!