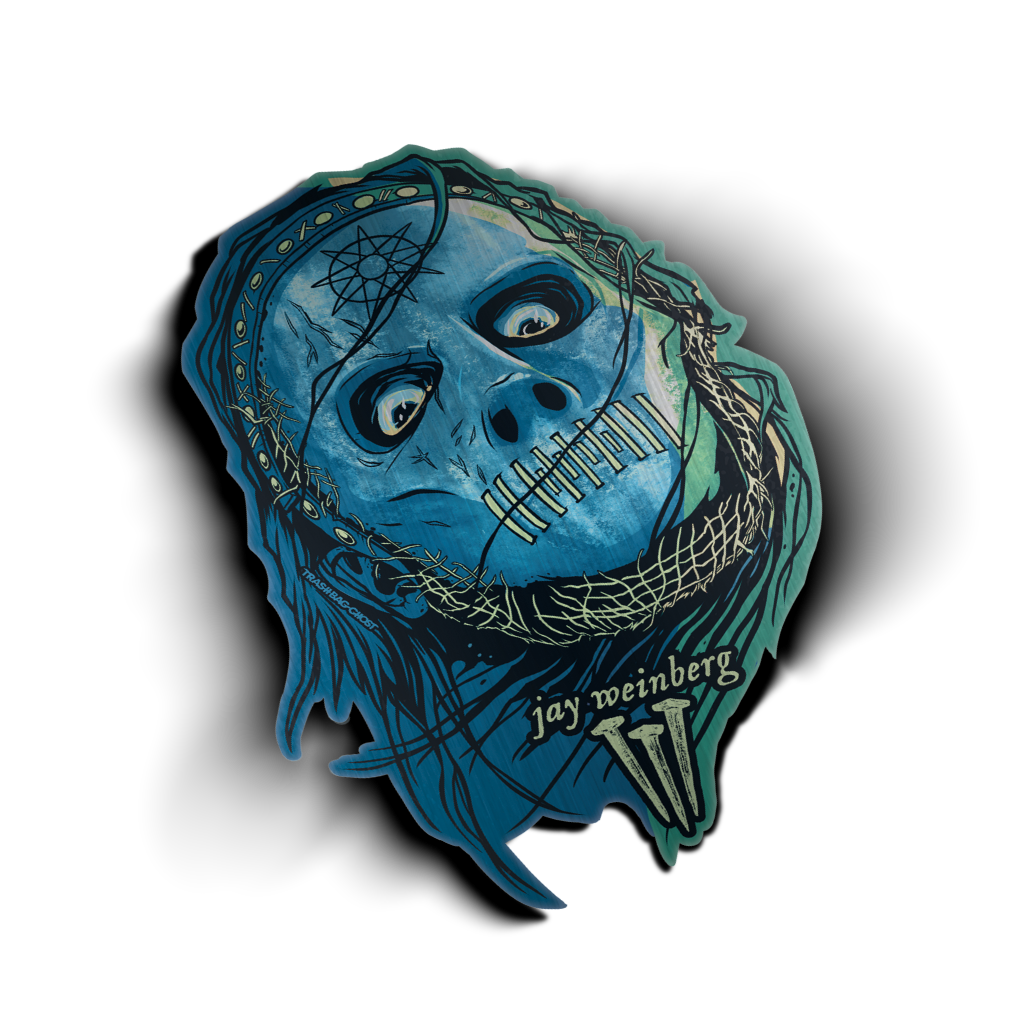 Jumbo Metal Jay Weinberg We Are Not Your Kind Mask Sticker
Regular price

The product is out of stock

$8.49 Sale
The Jay Weinberg We Are Not Your Kind Mask Sticker.

This sticker is part of the limited production run for Palefest 2023 which took place Oct 13-15 in Chillicothe, OH. Available only while supplies last.
This sticker is metal.
No, it's literally metal. These gigantic stickers are printed on a brushed alloy substrate that gives it a strong, silver and eye-catching appearance. Think a fancy refrigerator door.

Speaking of refrigerators, these things are BIG.
Clocking in at a towering 5.5" tall, these things are bigger than most people's palms (go ahead, measure!)

This is a special mask, so it deserved to be made of something special.... before you slap it wherever you slap it, then it's in your hands. It's one glorious looking sticker!