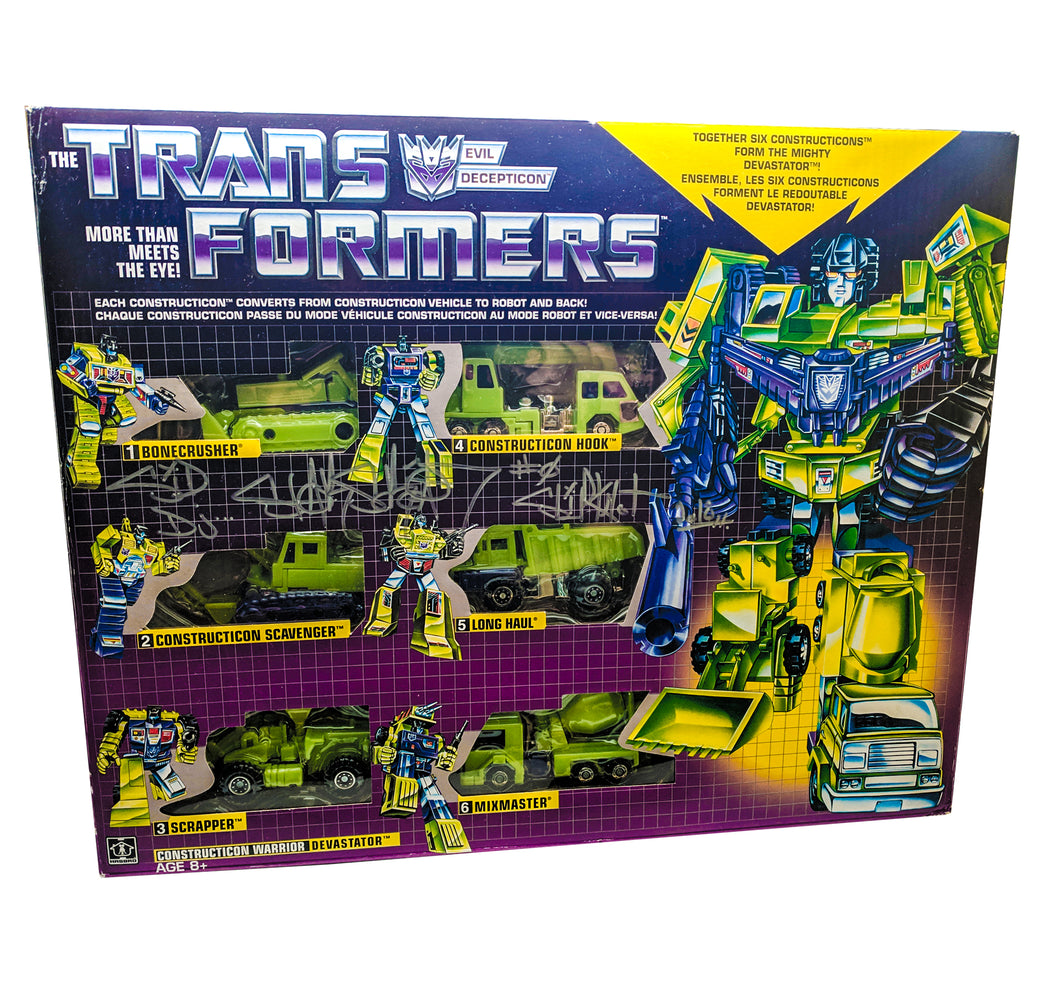 Signed Devastator
Regular price

The product is out of stock

$199.00 Sale
THIS BOX IS HUGE!
Limited Edition Vintage Re-Release.
Pick up another special release from SID's private Transformers collection.
Hand selected and signed by SID.

Official Description: Vintage Generation 1 Construction Warrior Devastator figure is designed like the original G1 version–including figure styling, packaging, and art inspired by the 1986 G1 release, plus classic tech specs and accessories.