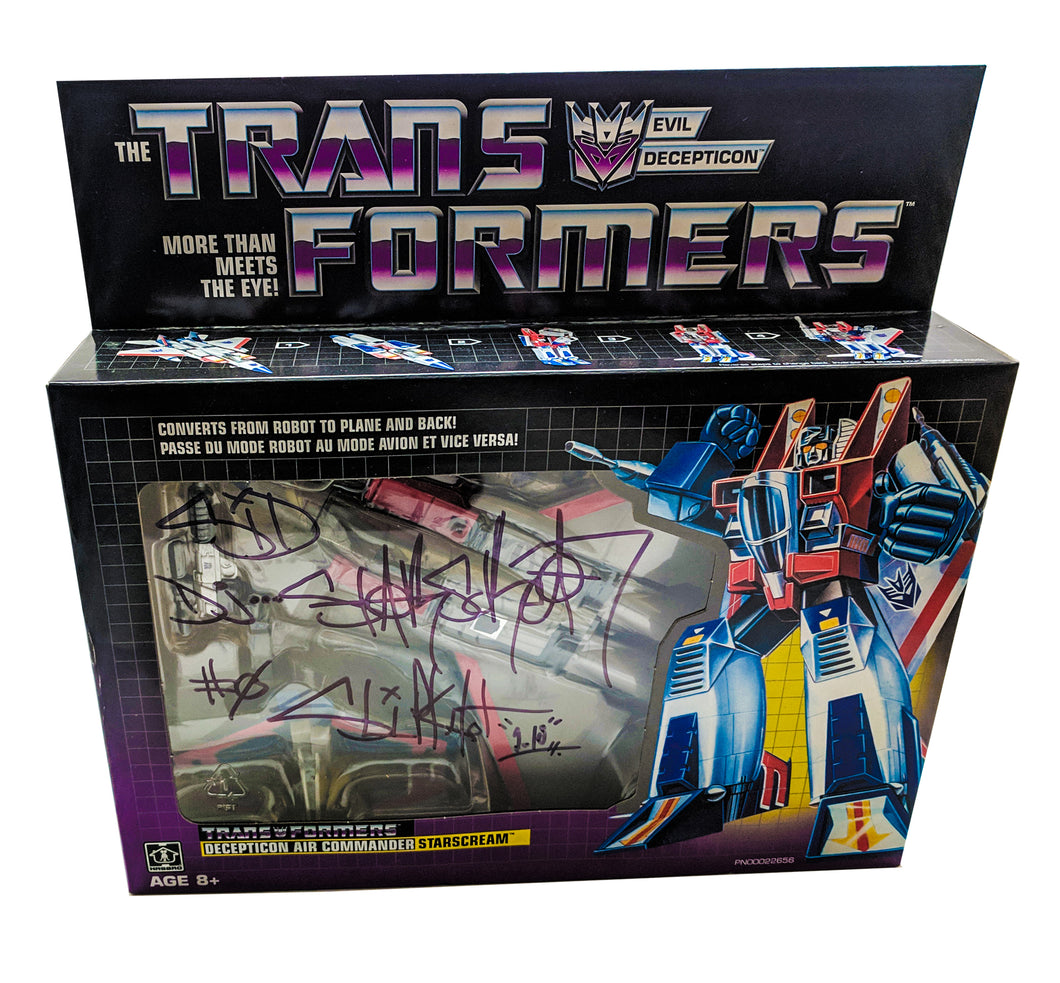 Signed Starscream
Regular price

The product is out of stock

$130.00 Sale
If you missed out on the first two releases, SID has authorized the release of a 3rd Starscream from his personal collection!
Limited Edition Vintage Re-Release.
Hand selected and signed by SID.
Official Description: Vintage Generation 1 Decepticon Starscream figure is designed like the original G1 version–including figure styling, packaging, and art inspired by the 1986 G1 release, plus classic tech specs and accessories.